Hello Friends!
It's been quite some time since we've sent out an Alert…  at one time we sent out one a week, then one a month, and now this is only the second one this year.  I guess that makes this the semi-annual Newsletter.  Life takes over, and Rus & I are not the man and lady of leisure we'd like to be.  I guess that's what heaven's for!   ~Jul
---


Summer Potluck Pix
Mark & Laurie Kostrzewski were so good to open their beautiful new home for our recent Tea Party Summer Potluck.  It was awesome seeing everyone, and wonderful having John & Sandy Stypick visit from Texas!   Check out the pix here.
---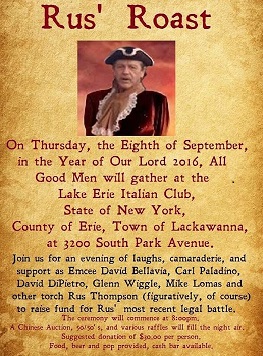 Rus Roast
If you don't already know about Erie County DA Michael Flaherty's bogus political hit on me dear sweet 'usband and TEA New York's own  Rus Thompson for "voter fraud," check it out here – Was political activist Thompson targeted by DA for his beliefs?  …Rus & I were illegally put out of our home on Grand Island, and when he went back to vote, he found he'd been purged from the voter rolls. So he filled out an affadavit with his address of record with the Board of Elections, and the defeated Grand Island Supervisor hand-delivered it and pressured the DA for six months to bring felony charges for not putting his temporary address on the affadavit.  Sound re-DONK-ulous?  Yep, there it is, Democrat Flaherty is running for reelection and thinks he can win points by bringing corruption charges against the guy who goes after corruption.
One of the last times these charges were brought to bear, was against Susan B. Anthony.  For voting.  As a woman.
MAKE SURE YOU GET YOUR TICKETS to help us Roast Rus to raise funds for his legal defense!
Tickets are only $30 to enjoy some food & friends while watching some great headliners roast Rus, just like the Dean Martin Roasts way back when.


David Bellavia hosting, with Carl Paladino, Assemblyman David DiPietro and
The Financial Guys, Mike Lomas & Glenn Wiggle
Here's the skinny:
Lake Erie Italian Club 
3200 South Park Ave, Lackawanna NY
Thursday September 8, 2016
5:15- 9:30 PM
You can call or text (716)406-7407 for tickets.
You may also may make arrangements by going to Facebook or the Meetup.
Raffle Baskets and efforts to secure donations from businesses would be greatly appreciated.
If you're unable to come, you can still support us by mailing us at
TEA New York
PO Box 204
Grand Island NY 14072
or give online.
---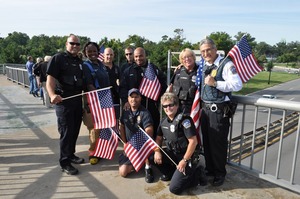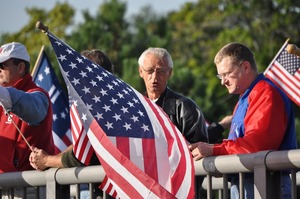 Flags on the Bridge
Join Firefighters, Police, EMS Military Personnel and Veterans with Laurie K who has diligently fought for the re-naming of the Scajaquada pedestrian bridge, which crosses over into Delaware Park, for the annual Flags on the Bridge Sunday, September 11th at 8:30 AM. Please encourage us with an RSVP!
---
Gold Star Family Day
Honor the Legacy of our Fallen Heroes with the Patriot Guardians and Kathy Weppner, at Gold Star Family Day on September 25th.  Details here.
---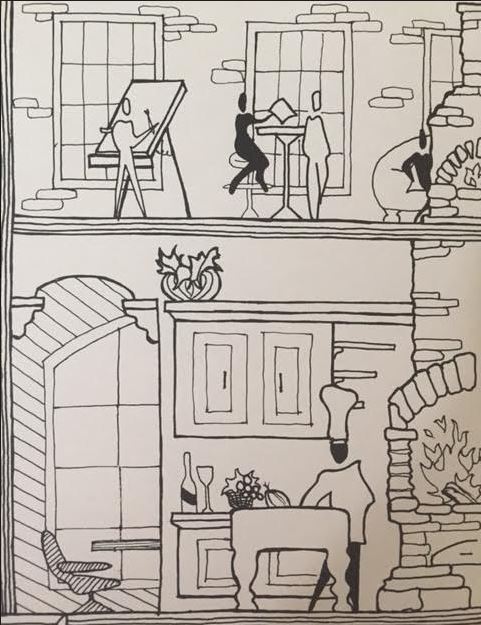 The Foundation
TEA New York is preparing to move up or on.  Almost solely  by the kindness of our dear friend James Scheeler, our only consistent giver, have we been able to financially sustain our work.  Funny story is, I'm not sure I'd know him if I bumped into him!  James represents those of us who do work anonymously, sometimes without a lot of thanks. It becomes nearly impossible at times without financial support however small, and I'm very grateful to James and others who've generously helped over the years.
An Awards Ceremony for every member and every friend who has joined us in the cause of liberty, for all the efforts you have made big and small, would be the last event Rus & I would like to have as TEA New York.  We'd like to change the name, and vastly expand the program.  Without getting into too many details, it entails an old brick building in Buffalo and includes a theatre, a production studio, a cool video, a lot of enthusiastic volunteers and of course, a really cute Café.
I'll be uploading the Program for a Liberty Institute in Buffalo NY here in the files soon, just wrapping it up.  It's nothing I am heavily attached to, it's just a project that's been weighing on my heart for many years now.  If there is no support for it so be it, but if it seems worthwhile, we probably all know someone who can donate $1000 to be a Founding Father (or Mother) or Director.  In the meantime, if you would like to financially support the efforts of TEA New York, you can mail us or donate online.
Thanks so much for all you do!  and we hope to see you at the Roast!
Jul Thompson
TEA New York
Website, Blog, Meetup, Facebook, Twitter,
Googlegroup Discussion, PAC
GoogleVoice (716)406-7407 – call or text