Major victory today by SCOPE!
The Court ruled Cuomo failed to comply with a FOIL request relating to records of compliance with the so-called "assault weapons registry."  Cuomo and his administration must immediately comply.  Read the PR here.
---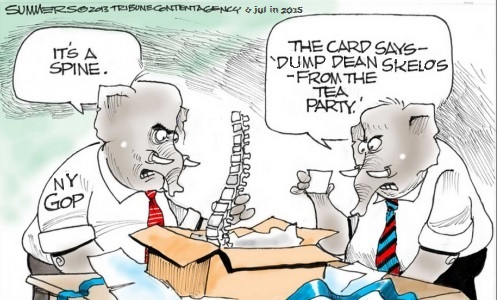 Dump Skelos
Your help is needed to call our NYS Senators and encourage them to use the Nuclear Option to dump Dean Skelos as State Senate Majority Leader amid his arrest on ironclad charges of corruption.  Read Carl Paladino's letter to you, and call or email your senators with the info supplied here:  Help Needed: Dump Dean Skelos with the Nuclear Option
More here:  16 Senators Profess Loyalty to Skelos at Capital Tonight
---
Preparing for Battle
We are deeply grateful to everyone who attended the "not for the feint of heart" meeting called by Rus Thompson to re-engage, and for the generous contributions that will help keep TNY operations afloat.  There is another meeting on the 30th, but it's not for spectators.  If you are interested in attending, please email Jul at infoteany(at)gmail.com or simply Reply to this email.
---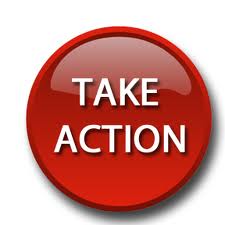 We need more Messengers
We've had a wonderful response to our call to get the Resolutions opposing Common Core onto the agendas of all the local School Boards and Town Boards.  These Resolutions were prepared by WTP-NY (We the People of NY, Inc) and a refusal by Board Members and Legislators to pass these resolutions will represent a dereliction of their responsibility to uphold the Constitution.  Dino, Sandy, Kevin, Rita, Ken, Lenny, Mike, Bill, Tom, Laura, Mike, Vicki, Jon, Chris, Tim, Dan Kathy, Amy and Dave have all offered to help in Alden, Buffalo, Cuba, Depew, Elma, Hamburg, Holland, Lackawanna, Lancaster, Niagara Falls, Niagara County, North Tonawanda, Rushford, Tonawanda, West Seneca, Wheatfield, Williamsville and York – but there are many other areas that need someone to deliver the Resolutions.  It's super simple! – just email Jul at infoteany(at)gmail.com.
---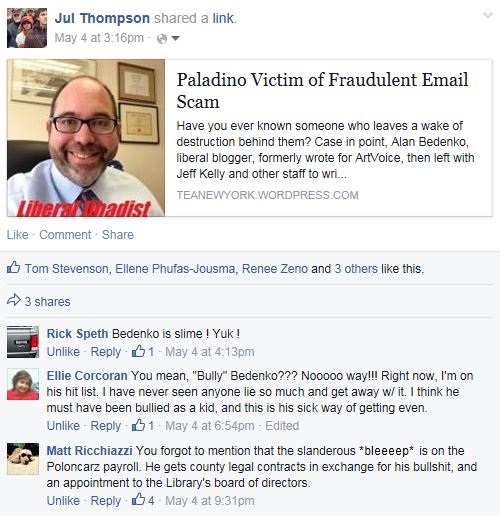 Repugnant Racebaiters
I recently raised the question of how things might be different today if the liberal jihadist Alan Bedenko had not worked so hard to falsely accuse Carl Paladino of racism during the governor's race, and from what I understand, he's unleashing unholy hell, determined apparently, to take down me, our business and Carl Paladino all over again.  My oh my.  For someone who regularly attacks and falsely vilifies people in the public square, his behavior certainly seems to suggest his species needs to be reclassified as an invertebrate.  Read it here:  Paladino Victim of Fraudulent Email Scam?  ~Jul Thompson
---
Keep the faith, please make some phone calls and please offer to help the CC Resolutions.
Thank you –!
TEA New York
Contact:  Jul at infoteany(a)gmail.com
Google Voicemail: 716.406.7407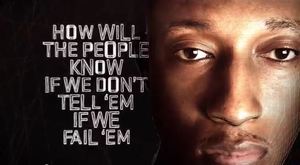 Messengers by Lecrae
A Must Watch, Must Listen