Rebellion to tyrants is obediance to God."
"[We give you] A republic, if you can keep it."
~Benjamin Franklin
Are you ready for Obamanet?
The GOP Majority has again caved to the whims of Obama and government takeover of the Internet is in the hands of five bureaucrats at the Federal Communications Commission (FCC).
Smaller Internet companies have heavily lobbied Washington to prohibit the larger providers from banning fast lanes and intentionally slowing service for those who refuse to pay, but conservatives remember our history and the abysmal record the federal government has in managing anything.  We know it won't be long before the fed heavily taxes and regulates it as a public utility.
FCC Chair Tom Wheeler refuses to release the proposal to the public before the five bureaucrats vote on it because, just like with Obamacare, apparently we need to pass it to find out what's in it.  Well the two Repubs recognize the danger and are trying to warn the public before passage.   Listen and watch this video as FCC member Ajit Pai deftly informs the American public how new regulations and skyrocketing costs for degraded service is just a small part of the enormous harm Net Neutrality will cause.



From Laura of Buffalo 912:
Contact these FCC Chairman!  Tell them the Internet needs to remain free of Government! Don't let them take your voice.
Chairman Tom Wheeler:   Tom.Wheeler@fcc.gov
Commissioner Mignon Clyburn:  Mignon.Clyburn@fcc.gov
Commissioner Jessica Rosenworcel:   Jessica.Rosenworcel@fcc.gov
[GOP]Commissioner Ajit Pai:   Ajit.Pai@fcc.gov
[GOP]Commissioner Michael O'Rielly:   Mike.O'Rielly@fcc.gov
[I wouldn't bother calling the two GOP members, they already recognize the danger.]

1-888-225-5322 (1-888-CALL FCC) Voice: toll-free 1-866-418-0232 FAX: toll-free
Click here to file a Consumer Complaint: http://apps.fcc.gov/ecfs/hotdocket/list?z=1076r
---
The Politicization of National Security
While our illustrious president refuses to acknowledge radical Islam as a threat, the Department of Homeland Security (DHS) warns that domestic right-wing conservative groups are a more dangerous threat than ISIS, and CNN is promoting this nonsense.  Read it here: DHS intelligence report warns of domestic right-wing terror threat
"Your tax dollars are once again hard at work — defaming conservatives, deflecting from worldwide murderous jihad and denying the public access to information they funded."  ~Michelle Malkin
Listen and watch as Dr. Sebastian Gorka, Chair of Military Theory at Marine Corps University, expresses a shared disbelief that such an outrageous claim is being made here in the US.  DHS Reports: Greatest Threat Is Domestic Right-Wing Extremism, Not ISIS
Meanwhile, DHS is warning that a Somali terrorist group is encouraging attacks in Western countries, while failing to mention that the U.S. continues to import hundreds of high-risk Islamic refugees from Somalia every month.
Despite a federal judge's order, 0bama is forging ahead with amnesty and Sheriff Joe Arpaio's lawsuit reveals taxpayers will be on the hook for $144 billion if the lawlessness is allowed to proceed.  Rush Limbaugh explains the Texas judge's ruling well.
Currently, the House Repubs have passed a bill to fund DHS but without funding 0bama's unlawful executive amnesty, which the Enemy Combatant-in-Chief and his enablers are pushing to flood the voting rolls with new Democrat voters.  So now it's with the Senate, but GOP Majority Leader Mitch McConnell will put the funding back into the bill, apparently because he couldn't get the 60 votes.
USE THE NUCLEAR OPTION FOR GOD'S SAKE!  The Democrats used the nuclear option of a 50+1 majority hundreds of times under Harry Reid, but now that we have spineless Republican leadership, we have to revert back to a 60 vote majority?  The absurdity is mind-boggling, especially with something as important as our national security and economic stability at stake.  So now it goes back to the House, where we expect our Republican Congressman will put up a mediocre fight then acquiesce as always.



UNLESS, of course YOU CALL TODAY, to persuade them to do their duty, DEFEND the US Constitution and STOP THE LAWLESSNESS.
---
The Department of Injustice
In September of 2014, Attorney General Eric Holder resigned as head of the Justice Department after a tumultuous six years of eroding the legal system by politicizing law enforcement, race-baiting during in the aftermath of the Ferguson MO police shooting of a violent teenager, being held in contempt of Congress for failing to provide key information on Operation Fast and Furious, IRS targetings, surveillance of media outlets and other issues.  Now, his proposed successor looks to be as bad, if not worse.
Check out the appalling record of nominee Loretta Lynch at WND, including her "key role in the Obama administration's decision not to prosecute the banking giant HSBC for laundering funds for Mexican drug cartels and Middle Eastern terrorists."
"When asked whether she would defend President Obama's illegal executive amnesty – which Obama himself acknowledged, 22 times, he had no authority to undertake and which a federal court has just enjoined as unlawful – she responded affirmatively, saying that she thought the administration's contrived legal justification was 'reasonable.'" Read more at World Net Daily.


Sign Senator Ted Cruz's petition to the Republicans to block her nomination wherein he asks "At what point is the lawlessness simply too much?" at StopLorettaLynch.com and call your US Senators.
---
Common Core is Unconstitutional



Your help is needed to deliver resolutions to local School Boards, Town & County Legislatures to STOP Common Core in its tracks, based upon sound Constitutional principles – Provided by We the People of NY.  More info here.
Kathy Weppner has graciously offered to assist coordinate in the Western new York area  – please email her at kathyweppner(at)gmail.com.
---
Did you know? …that while 0bama promotes Islam and goes golfing, Christians are being slaughtered, and Christian children are even being beheaded?  Prayer is badly needed for an intervention.
…137 + high ranking military officers have been dismissed by Obama? Read it here:  End of the American Dream Here is the list.  I think we need to mobilize them on behalf of the American people.
…SCOPE is hosting a Legislative Day in Albany on Tuesday, March 3rd.. Catch the bus in West Seneca with fellow 2nd Amendment supporters!  Details here: SCOPE Legislative Lobby Day
…Shelly Silver was laundering money here in Buffalo and Governor Andrew Cuomo is falling apart at the seams?
---
A Final Note…
We do not have the capacity to be effective in this fight without financial help to, at a minimum, help maintain our sites and cover expenses at events.  But what we really feel a need to do is to ramp up our efforts with an aggressive public information campaign, host events, to support campaigns that honor the Constitution, participate in lawsuits, help fund effective efforts like SCOPE's efforts to Repeal the UnSAFE Act and WTP's Repeal of Common Core.
Please give as generously as you are able.  There are no limits.  You can give online or mail to
TEA NY PAC
PO Box 204
Grand Island, NY 14072
In the meantime, do not expect to receive more than one Alert per month from TEA New York, as we simply do not have the time, outside of a considerable influx of assistance to our business or financial assistance to manage day to day TEA New York operations.
Thank you for your continued participation in this vital fight to preserve our Republic.
Rus & Jul Thompson
TEA New York
716.406.7407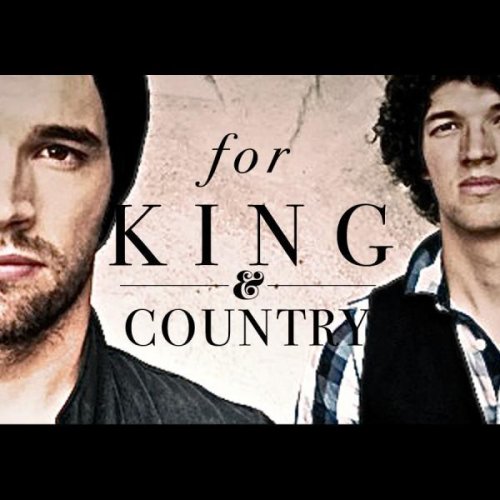 Fix My Eyes
by for King & Country