"A ship in harbor is safe, but that's not why the ship is built."
~Sarah Palin

Important Races


Defeat the lawbreaker Andrew Cuomo and vote for Rob Astorino for NYS Governor. See important information about a Rally in Niagara Square with Rob Astorino on September 6th below.  Join Team Astorino here: RobAstorino.com
In the Erie County area:


Bright & shining star Kathy Weppner is running against deadbeat Brian Higgins for the 26th Congressional District and could use your help.  Please contribute time and/or financial support – at WeppnerForCongress.com;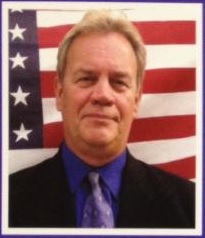 Smart & sharp Independent candidate Ricky Donovan is running against deadbeats Betty Jean Grant and Tim Kennedy for the 63rd NY Senate seat.  He's the endorsed Republican and Conservative, and he is committed to repealing the SAFE Act. Please contribute time and/or financial support — Contact him here.


Dedicated and committed to repealing the SAFE Act, Kevin Stocker is beating Mark "the Liar" Grisanti in the polls, and needs your vote for the 62nd NYS Senate seat.  To contribute or offer help, contact Kevin here:  StockerForChange.com


Currently a Cheektowaga Councilwoman, young & refreshing Angela Wozniak is running to win the 143rd Assembly seat, vacated by Dennis Gabryszak.  Donate $20.14 for her 2014 campaign here:  WozniakForAssembly.com

No one is running against deadbeats Crystal Peoples-Stokes and Antoine Thompson for the 141st Assembly seat.
---
IMPORTANT EVENTS
When Grisanti Lies – Freedom Dies
The Grand Island Republican Committee will be holding a meeting to vote on endorsing SAFE Act Supporter Mark Grisanti for NYS Senate. Come on out and help us express our extreme displeasure at the GI GOP even considering a candidate who routinely lies and who aids and abets "Governor" Andrew Cuomo as he violates our Constitution on a regular basis.
VENUE CHANGE!
The Gun Club members booted GI GOP from having their endorsement meeting there
New venue:
Islechem Llc
2801 Long Rd, Grand Island, NY
THIS Tuesday, August 19, 2014
7:00 PM
Rally in the Square with Rob Astorino!!
Welcome the GOP Candidate for Governor & Fire Andrew Cuomo
Sponsored by Carl Paladino, Steve Aldstadt (SCOPE), Nick Langworthy (EC GOP), Rus Thompson (TEA NY), Ralph Lorigo (EC Conservatives), NYSRPA, NY2A & Tea Party Patriots
Food Vendors, Raffles, Live Music starts at 2:00 PM
Lafayette Square, Buffalo NY
Saturday, September 6, 2014
3:00 PM
Reception Honoring Angela Wozniak for NYS Assembly
JOE MCADAMS AND FRIENDS OF ANGELA WOZNIAK
CORDIALLY INVITE YOU…
Hotel Lafayette
391 Washington Street, Buffalo, NY
Wednesday, August 20, 2014
5:00 to 7:00 PM
$99/person | $150/couple
---
Cuomo Corruption
In July 2013, Governor Cuomo announced the creation of the Moreland Commission to root out the plethora of ethics violations and legal wrongdoings of elected officials throughout the state, including the Governor's office.
Okay, nix that last part.  When it reached his office, Cuomo's most senior aide Lawrence Schwartz told them to "Pull it back."  Despicable. Unethical. Illegal.  A perfect example of absolute corruption by the powerful.  Read it here:  Cuomo Corrupts Commission Created to Prosecute Corrupt Politicians
The good news is Preet Bharara, a federal prosecutor known for his pursuit of Wall Street miscreants, is taking on Andrew Cuomo in the battle to properly expose corruption in New York.  Read it here:  Preet Bharara takes on Andrew Cuomo in battle of New York
---

A Few Words on Grisanti…
As you might remember, we supported Mark Grisanti for the NY State Senate in 2010 — TEA New York members walked petitions, made phone calls, distributed literature for him and attended his fundraisers — only to have him get elected and do the exact opposite of what he said he would do, the most glaring of which was voting for the NY SAFE Act.  So much for standing between us and those that would violate the 2nd Amendment as he assured SCOPE, from whom he also received support.
Recently, our hope was to defeat him in the Independent Primary (for which Grisanti paid State Chair Frank McKay 100 grand), have Kevin Stocker defeat him in the Republican Primary, and he would never have made it to the General Election.  Unfortunately we were unable to get find enough notaries, commissioners of deeds and registered Independents to get Rus Thompson onto  the ballot.  The local Indepedence Party is in such disarray, there were no committee members to help, and the few of us that have become notaries wore holes in our shoes with whatever time we had to spare apart from work, but it wasn't enough.
Becoming a notary is not rocket science!  and it's not expensive.  A crucial element necessary for Constitutional conservatives to have an impact is for us to win elections, and we can't do it without the proper structure and support.  To become a notary, follow the instructions here: General Notary Information, Erie County Clerk's Office
Outside of Erie County, you just need to google your county clerk's office.
There was an effort to get Rus onto the Republican line against our objections, but we all know that was not an option because that would have created a 3-way split, and Grisanti would have squeaked up the middle. The RINOs knew this and know Grisanti is failing in polls — even King George Maziarz was out there trying to get his arch enemies to run a 3 way split!
So now it's Kevin Stocker and Grisanti in the GOP Primary and Democrat Marc Panepinto in the General Election, who was convicted of voter fraud in 2001.  Our best hope at this stage is Kevin Stocker who assures us he is a Constitutional conservative, and his word is his bond.  He appeared to fail his first test on the whole "my word is my bond'" thing though, when he told us he welcomes Rus in a 3-way Primary, then promptly challenged Rus's petitions.  Neither here nor ther though, running on the GOP line was not an option anyway.  The good news is, Stocker is committed to repealing the NY SAFE Act.  Read it here:  Stocker to repeal Cuomo's NYSAFE Act.
We encourage registered Republicans to make sure you vote in the Primary on September 9th — and encourage non-registerd voters to register ASAP as Republicans and vote in the Primary.  If you are already registered in another party, you may not change parties and vote in this year's Primary, you'd have to wait until next year to vote in your new party's Primary.  Get your voter registration form here.  Outside of Erie County or NYS, get on board with SCOPE's initiative, ProtectMyLiberties.com.  Just click on the link and follow the priompts to get registered to vote.
Please be reminded, all registered voters can vote on any line they want in the General Election on November 4th.  You are encouraged to vote on the Conservative line in November, as the Republican Party is clearly not dedicated to preserving our 2nd Amendment right to bear arms.  See video message from Conservative Party Chairman Mike Long here.
Also, please make time to attend the Grand Island GOP endorsement meeting mentioned above. Unlike the Orchard Park and Hamburg GOP committees who were bought with a fistful of dollars from Dean Skelos/Cuomo/Grisanti, we like to believe the Grand Island GOP is better than that.
---
Ben Carson for President
Dr. Ben Carson made headlines with his keynote at the National Prayer Breakfast in February 2013. Standing just a few feet from President Obama, the neurosurgeon offered a common sense critique of liberal government, calling for a return to our historic culture of personal responsibility, free markets, and upward mobility. The speech instantly went viral; The Wall Street Journal even ran an editorial, "Ben Carson for President."
Now, in this sequel to their #1 New York Times bestseller America the Beautiful, Dr. and Mrs. Carson offer a bold plan to stop the country's slide into fiscal and moral decay, in One Nation.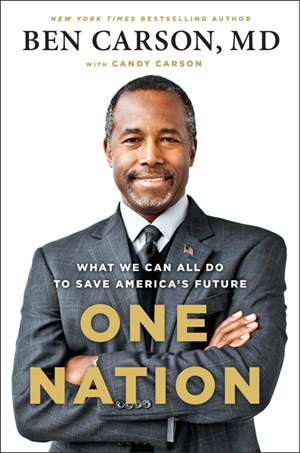 On America the Beautiful, a reader writes in:
"I read it quickly from cover to cover and knew it was the perfect vehicle to awaken my dear relative from her liberal stupor. It did awaken her, open her mind and achieved a political conversion that my years of attempting good conversation could not do. When she returned the book, she told me "Bette, I now understand what you were trying to talk to me about all these years."
It's time to do an air drop of America the Beautiful over DC and NY City.
---
Please consider contributing to TEA New York's PAC.  Unlike political campaigns, there are no limit$.  Imagine what we could do if we were able to do some targeted mailings for the candidates, wage an ad campaign in NY City, do an air drop! or create a great professional video and include all of us in it..
Go forth, be a puposeful ship and venture out of the harbor ~!
TEA New York
Contact: infoTeaNY@gmail.com
716.406.7407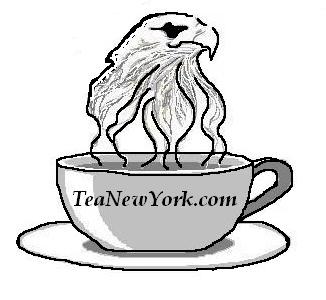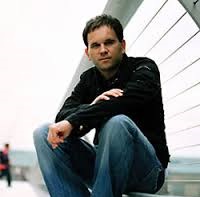 We Are the Free
by Matt Redman