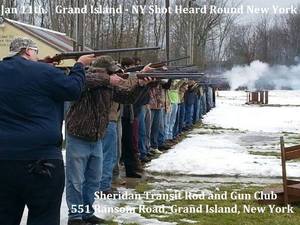 Nice video on The Shot Heard 'Round New York…Watch & Share!
Shot Heard 'Round NY- Grand Island Jan 11, 2014
---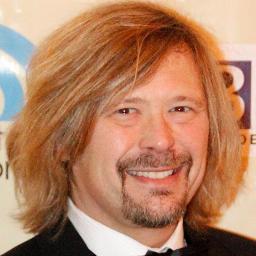 Bauerle Under Attack
Bob McCarthy of the Buffalo Snooze wrote an irresponsible hit piece on Tom Bauerle of WBEN Radio 930 AM on Sunday, clearly to inflict the most amount of damage to him as possible, as many people only receive the Sunday paper.   It's fairly certain Tom is under surveillance by Cuomo, no doubt as a result of the unfavorable opinions he expresses on his radio show.  The Snooze attempted to paint him as a looney, revealing personal information in the process.  We're are not linking the story here, because we don't want to give the Snooze or this story any more attention.
We believe this threat is very real, just as Melody Burns of Albany Talk 1300 lost her radio show as a result of her firm opposition to the UnSAFE Act.
"McCarthy and the Buffalo News would write crap about their mothers to sell newspapers and save their jobs. It doesn't matter how it affects anyone's life. It's all about selling the BS newsprint. How quickly and easily their pens move when people opposite of their political beliefs does something. BUT God forbid their pen moves when any corrupt politician has an issue, as long as the political bent agrees with the Buffalo News. Is there any wonder at all why they have financial issues?"   ~ Rus Thompson

Tom's  job is no longer at risk, thanks to the many people who called the station in support of Tom, but you are needed now to call the Buffalo News and complain about their irresponsible attacks on conservatives while leaving sexual deviants and corrupt, mostly liberal Democrat public figures alone, or simply to cancel your subscription if you haven't done so already.
Direct number for Bob McCarthy 716-849-5593
Buff News contact Phone: 716-849-3453
Email:  mybuffalo_support@buffnews.com
---
The SAFE Act Hearing for this Thursday has been cancelled, postponed indefinitely, and we'll be discussing the Winter Awards Dinner at the Erie County Patriot Meeting on Monday, January 13th.
Prepare for a few surprises, with Donald Trump in the upcoming Governor's race ~!
See you soon —