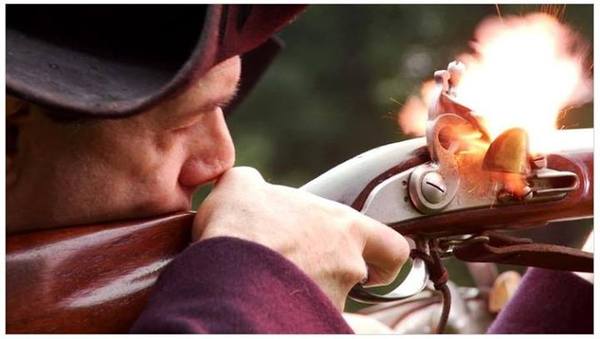 Make sure you make time to come on out for the
SHOT HEARD AROUND NEW YORK STATE
Patriots all over New York State will fire a symbolic shot this Saturday January 11, 2014 at High Noon to protest the first anniversary of the NYS Safe Act, passed in the dark of night.
The Springville Field and Stream Club is all filled up with 1800 patriot RSVPs on Facebook — but there's room at the Gun Club ON GRAND ISLAND (called the Sheridan Transit Rod & Gun Club)
551 Ransom Road
Grand Island, NY
High Noon
Grand Island Gun Club Facebook Page
Please arrive at 11AM for safety briefing and to get lined up. No rifles, shotguns only, you can buy shells for 12 gauge at the club. We will fire a symbolic shot at Noon, we will do a countdown and then all fire one shot. Then we'll fire a Round Robin shortly after.
Please feel free to hang out and do some trap shooting. Open to the public, this club supports the 2nd Amendment!!
If you can't make it out to Springville or Grand Island, call your local gun club to encourage them to participate, shoot from a safe & legal location, beep your horn long & hard, or open your window with a speaker in it and blast a .wav file or mpv sound file of your favorite gun being fired, like this one, at noon.
Join the conversation and read more at the TEA New York & the 2nd Amendment Coalition of WNY Meetup pages ~ !
See you on the firing line!
TEA New York