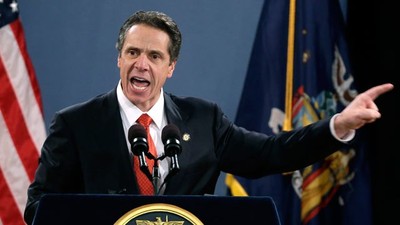 PROTEST ANDREW CUOMO!
Cuomo has raised taxes, infringed on our 2nd Amendment, violated Indian Compacts by approving state sponsored gambling, denied NYS residents jobs and prosperity by prohibiting fracking and has failed to keep his promise for a billion dollars for Western New York.
Join us to say"NO!  Andrew Cuomo, you are not welcome here!"
Tuesday November 19th, 5pm at
The HYATT in Buffalo
2 Fountain Plaza, Buffalo, NY
Map & RSVP here
Try to get there at 4:30.  Bring signs and your angry face. 
LISTEN TO RUS THOMPSON'S AD ON WBEN HERE, SPONSORED BY CARL PALADINO.
Thank you for keeping up the good fight ~