Correction on the Ballot Initiatives
Some members have expressed a desire to see ALL NO votes on the November 5th ballot initiatives.
Yesterday's Alert recommended the below votes:
1: No
2: Yes
3: No
4: Yes
5: Yes
6: No
…while Brian Bertha explains why NO votes on all items is preferable.
"My intention is to vote NO on all of these initiatives, [because] they affect the state constitution basically forever. The way they have been submitted circumvents WE THE PEOPLE .  What input did we have other than a YES or NO? A constitutional convention where people sit down and argue pros and cons as well as thoroughly vet the content, intent and potential pros and cons is the right way to address a constitutional question. While I could agree with some of these proposition they are more than that and the government needs to understand that they need to listen and do the peoples business, not the other way around."
We (Rus & Jul) however, will at a minimum, vote yes on Proposal Two, which provides additional Civil Service credits to disabled veterans.  We can only recommend that you read the proposals and decide for yourself.
Please take a few minutes and review the proposals on the pdf.
---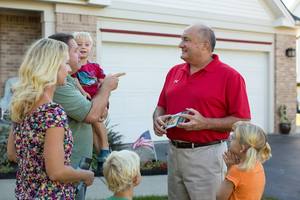 Ted Morton for EC Leg
We also failed to mention that TEA New York endorses Ted Morton for the Erie County Legislature.  Our apologies!
---
Message from SCOPE regarding Ontario County elections:
Below are Ontario County office holders who voted against the interests of hunters and firearms owners with respect to the SAFE Act and/or the Ontario County Rifle bill.
Please be sure to remember these names when you vote on the 5th – all are rated F by SCOPE.
Charles Evangelista
Mary Luckern
Donald Ninestine
Dominick Vedora
---
Did you know..?
When George Bush Jr. was president, you heard about the military deaths in Iraq and Afghanistan almost daily.  With Obama in the White House, the mainstream media has been strangely quiet.
Did you know that more than 1,000 American soldiers have lost their lives in Afghanistan in the last 27 months?  This is more than the combined total of the nine years before.
Read it here, share with everyone, and encourage every member of the military past and present, family and friends of military to GET OUT & VOTE in every election, against those who support the resident of the White House, from now until he is unseated.  And please badger the media as to why they haven't been reporting these deaths.
---
Starting November 1 SCOPE will have a gun give away promo. 
For every $2000 in donations to the PAC we will have a drawing for a Remington 770 bolt action rifle with 3-9×40 scope, your choice of available calibers.
Here's the rules:
One entry per person per promo period.
Drawing will be from those who donated during the promo period.
Any donation amount qualifies.
All state and federal laws on firearms transfers apply
Donations can be through the mail or online at the PAC website
Ken Mathison, Treasurer
SCOPE PAC
www.scopepac.com