Vote — Tuesday, November 5th
Niagara County —
Tom Larson, Wheatfield Supervisor
Dave Mongielo, Lockport Supervisor
Joshua Walker, Niagara County Legislature, 15th District
Erie County —
Erie County Sheriff Tim Howard
The whole slate of Republican candidates in the County Legislature
Gigi Grizanti, Tonawanda Town Board (no relation to Mark)
Stefan Mychajliw, Erie County Comptroller
Ron Pilozzi, Mayor, City of Tonawanda
Ballot Initiatives
IMPORTANT:  There are a number of Statewide initiatives on Tuesday's ballot that amount to little more than expansion of casino gambling and land grabs .
In a nutshell, here are the Conservative/Tea Party positions:
1: No
2: Yes
3: No
4: Yes
5: Yes
6: No
For an explanation, see the pdf.
---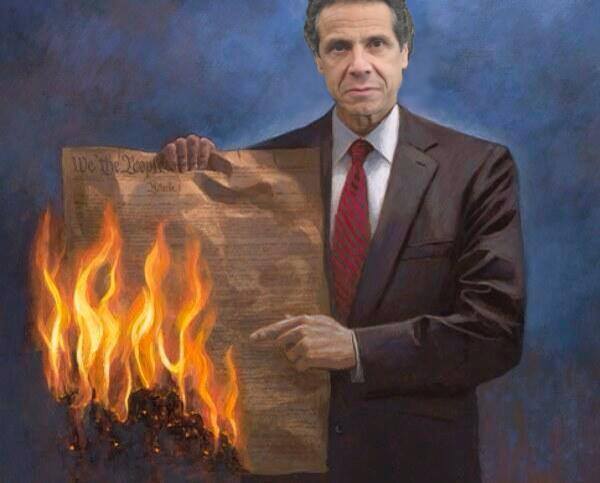 Buffalo is not Cuomoville
The governor and his minions think they can waltz into Western New York and assume We the People will roll over and accept him as our fuehrer. Well, So long, farewell, auf wiedersehen, good night I hate to go and leave this pretty sight.  So long, farewell, auf wiedersehen, adieu Adieu, adieu, to yieu and yieu and yieu. The hills are alive with the sound of freedom.
Come celebrate November 6 as we shine a light on Cuomo's Lake Erie fundraiser. By land and by sea, the grassroots will surround and embarrass Governor Cuomo as he attempts to raise money for his re-election bid in Western New York.
Wednesday, November 6th at 4:30pm
Templeton Landing
2 Templeton Terrace, Buffalo, New York 14202
THIS JUST IN:  It looks as tho Cuomo is either cancelling his event or changing the venue.  We will still show up in force and be re-directed as new information comes in.
Get important information here on Facebook.
It's also here on Meetup.
---
Fight Back
Four important things you can do to oppose the UnSAFE Act, from a former Buffalo Police Lieutenant.  VIDEO here
---
Dobson Fraudulent 911 Call
There was a Dobson for Erie County Sheriff fundraiser here on Grand Island at a local gun club. A call was made to the 911 Sheriff's office reporting a disturbance (dispute) at the bar. Well combine booze, guns with a disturbance and it could turn into a bad scenario. Two deputies arrived at fundraiser just to be greeted by the named candidate, saying there is no disturbance, he had just ordered pizza and wanted to offer them some. There is a serious issue here, and falsely reporting an emergency call on 911 is only part of it. AND THIS GUY WANTS TO BE SHERIFF??
Listen to it here:  Dobson fraudulant 911 call
---
Important Message from Rus Thompson
Last minute attacks in politics are very effective, they leave no time for the candidate to respond and this is happening in the Ron Pilozzi, Mayor – City of Tonawanda Mayors race.  Ron is a Vietnam Veteran, a big 2nd Amendment supporter, he like me loves to shoot skeet, he has a pistol permit and loads his own ammo.
He joined Mayors against illegal guns, just like many did including county executives, who isn't against illegal guns. Problem is after so many signed up it was discovered that this is Bloomberg's anti gun group. So out of the clear blue they send the Mayor a donation for over 2500 bucks, unsolicited BTW. The Mayor turned right around and sent the check back to them with a letter, please see attached file.
The Mayors opponent sent out a mailing accusing him of accepting this donation but omitted the fact that the money was sent back and a strongly worded letter went with it. This crap happens all the time so I wanted to help the Mayor get the word out. There is no time to compose a mailer in response as the election is Tuesday.
~Rus Thompson
TEA New York
---
Funny Story!
We received this mailer from candidate for EC Leg Bill Conrad, clearly baffled by the crucial work Senator Ted Cruz is doing, trying to rein in the ridiculous out-of-control spending by this Congress and the Obama Administration:
As much as we love and support Kevin Hardwick, HE IS NO TED CRUZ!!  Ted Cruz stands on conservative principles and does not back down.  Compromise is a nice concept until you realize you are negotiating with terrorists.  Beyond futile, there is always inevitable and painful death, no matter how much you are willing to give up.  Short story:  The LAST person you want to vote for is Bill Conrad.
---
IMPORTANT READING
Save the Knives for ObamaCare: Four Ways to Actually Defund the ACA
For more funny, important, annoying, scary and helpful information, check out the blog:
No Sense of Humor, including America's Glass Jaw & Obama the Assassin
Charlie Rangel embarrasses New York again
End of an era: Last U.S. lead smelter to close in December
and more…
Stay engaged, and thank you for your dedication ~
TEA New York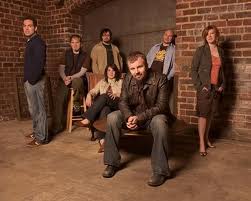 Praise You in this Storm
Casting Crowns