Nonsense at the BOE
There's no money for music and other programs in the Buffalo Public Schools — yet the School Board has hired on Lorey Schultz at $115,000 a year as a public relations specialist, to counter Carl Paladino and the abject failure he is exposing, as a result of the Board's incompetence.
Read & listen to Carl's conversation about it with Bauerle on WBEN here: Paladino Plans Court Fight Over PR Hire.
Also, plenty of info here: Pamela Brown & Her Band of Misfits – Memo from Carl Paladino with his Agenda & other items in the Files, and here:  What's Carl Paladino's Problem With Pamela Brown?

Attend the School Board meetings! and support Carl in this fight to raise the level of achievement among students, and restore dignity and a future to families of our inner cities.  This Wednesday at 5pm, 8th Floor of City Hall.  Map & Info here
---
Defunding Obamacare
Your hard work is paying off.  The House just voted 230 to 189 to stop funding for Obamacare.  But there's still work to be done.  Will Harry Reid use his unilateral and unrestricted power of nitwittedness to ignore the vote and the will of the people?  Call him today at (202)224-3542.
On Facebook, from Congressman Chris Collins:
"The vast majority of my constituents want Washington to get spending under control and prevent the harmful economic impact of Obamacare. Today, I voted for a Continuing Resolution that accomplishes both and ensures that our government stays open at the same time.
House Republicans are committed to defunding, delaying and dismantling Obamacare, which at every turn is proving to be unworkable as it raises premiums on hardworking Americans, limits healthcare choices for families and seniors, and destroys jobs because of its perverse incentives.
The House has done its job and now this legislation goes to the Senate. It is my hope the Senate will act and give the American people an honest and open debate about what a government takeover of healthcare really means for this country. Members of the Senate now must choose whether they will shut down the government in order to protect Obamacare."
Kudos and a big thank you to Chris..  Naturally, the dunces, including clueless Paladino saboteur Alan Bedenko, got in there and attempted specious arguments to counter it and failed.  Feel free to thank Chris, and invalidate those arguments yourself. 
---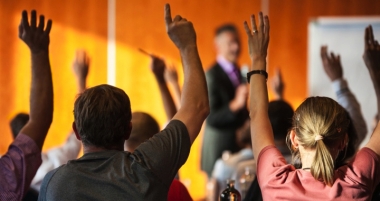 Poll:
Most Americans Support Federal Shutdown to Defund ObamaCare.
Read it here.
---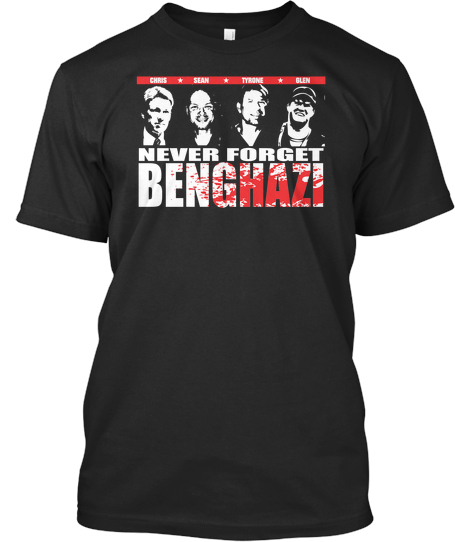 SICKENING
The parents of Benghazi victims go to testify before Congress, and the Democrats walk out, including our own Congresswoman Carolyn Maloney from the Manahattan area.  "Apparently, they were either protesting or trying to show disrespect — either way, if there was any honor in their districts at all, this would end their careers." 
Article here. 


Call Mzz Maloney at (212) 860-0606 and/or email her here.
Let her know how disgusted you are at her disrespect, demand she do her job by holding a proper investigation and hold accountable those who ignored the Brave Men of Benghazi's pleas for help, namely Hillary Clinton and the Obama Administration, who sat and watched the tragedy unfold while refusing help.
Watch here, as Representative Trey Gowdy masterfully goes after Admiral Mullen of the ARB (Accountability Review Board) on the fact that he chose not to interview Hillary Clinton on Benghazi, despite the fact that she was ultimately responsible.
---
Barack & Boehner, Bed Buddies
"The latest example of Speaker John Boehner's coziness with Barack Obama is the current plan to give the President a grant of tremendous power, not authorized in the Constitution, called Fast Track. The Constitution gives Congress exclusive authority "to regulate commerce with foreign nations," but Fast Track would give the president power to sign trade agreements before Congress has an opportunity to vote on them and then unilaterally write legislation making those agreements U.S. federal law… Tell your congressmen you will hold him responsible for Obama's anti-American actions made under Fast Track." 
Read it here.
~Submittted by Stasia Vogel
---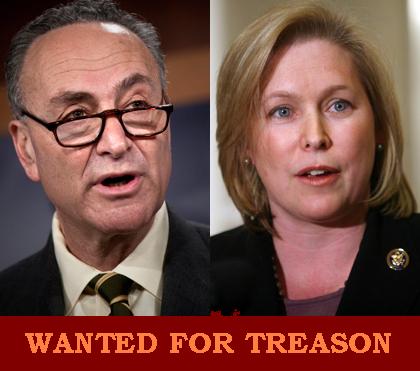 Treasonous
Did you know a vote was held by the US Senate in March "To uphold Second Amendment rights and prevent the United States from entering into the United Nations Arms Trade Treaty" ~ and New York Senators Schumer and Gillibrand were among the 47 who voted No?

---
FDFNY Heroes Dinner
The Frederick Douglass Foundation of New York is a conservative Christian organization, dedicated to the sanctity of human life, protection of traditional marriage, Constitutional integrity, and equipping YOU to cast a smarter vote.  The FDFNY has been a great friend to TEA New York as our sister organization in Rochester, and as such, we urge you to join us as we support their great work.  So far, we have two full tables reserved..
Frederick Douglass 2013 Citizen Heroes and Edification Dinner
Glendoveers
2328 Old Browncroft Blvd
Rochester NY
Thursday, October 3rd
6:30 PM
---
SCOPE Banquet
SCOPE is hosting its 48th Annual Awards Banquet — please let us know if you'd like to join us at our table.  Simply Reply to this email.
Lucarelli's Banquet Center
1830 Abbott Road, Lackawanna NY
Friday October 11th at 5:30PM
Hope to see you soon!
Rus & Jul and
TEA New York
716.406.7407