Moronimated:  Something so dumb it has to be animated. ~From the Urban Dictionary
Scroll down for some serious moronimation….
---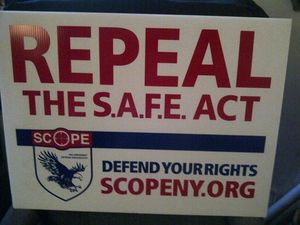 SCOPE Signs
Please help SCOPE raise money to fight the SAFE Act in court.  Lawn signs are $10 each — order at SCOPE.org –  or email Rus at info@TeaNewyork.com
---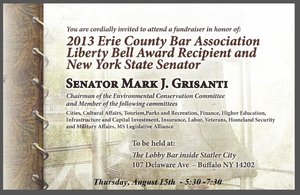 Is this a joke?
The Erie County Bar Association is getting ready to confer upon Senator Mark "The Liar" Grisanti the Liberty Bell Award for 2013.  Seriously.  No joke
Among other blatant lies, he assured SCOPE that he is absolutely committed to preserving 2nd Amendment Rights, then promptly ground those rights underfoot with a wet kiss of Cuomo's ring and a yay vote on the SAFE Act.
It has become abundantly clear that Mark will do anything, say anything to stay firmly implanted in the beds of the corrupt Albany establishment.  He does NOT deserve an award that allegedly honors those who honor liberty — he deserves to be swept out on his hindquarters for dishonoring his office, lying to his constituency and violating the Constitution.
Email, call and fax the Bar and express your opinion!
Executive Director Katherine Strong Bifaro — kbifaro@eriebar.org
Phone: 716.852-8687
Fax: 716.852.7641
Feel free to stage a protest at the event too — let us know if you plan to be there, and we'll bring in more troops!
---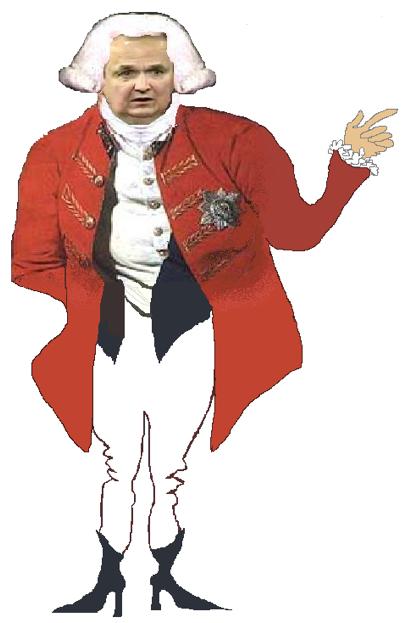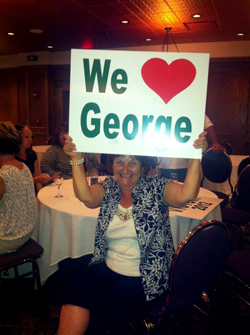 For the love of George…
It appears a clerk of the Niagara County Legislature, a longtime Republican loyalist, a member of the Niagara County Republican Executive Committee and former chairman of the North Tonawanda Republican Party has been illegally notarizing documents to prevent a challenge to the King's appointed..
Read it here.
---

Dear God, please give us back the Courier-Express
In the Buffalo Snooze last weekend, we were again accused, by virtue of  being a Tea Party member, of being racist,  bigoted, ugly, old, angry, dirty, unkempt, etc.   I'd give my left eyeball to get the Courier-Express back.
---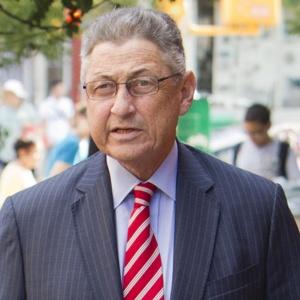 Incessant Never-Ending Albany Corruption
As the state evaluated the billion-dollar proposals for the Aqueduct Racetrack racino in 2009, principals for the shadiest bidder gave thousands to a political committee controlled by Assembly Speaker Sheldon Silver — money that nobody today can account for.
And months later, just before that scandal-plagued bidder was picked, Silver solicited "campaign dough" from Hank Sheinkopf, a friend who was lobbying for the company, the Aqueduct Entertainment Group.
Read it here.
---
Only in New York City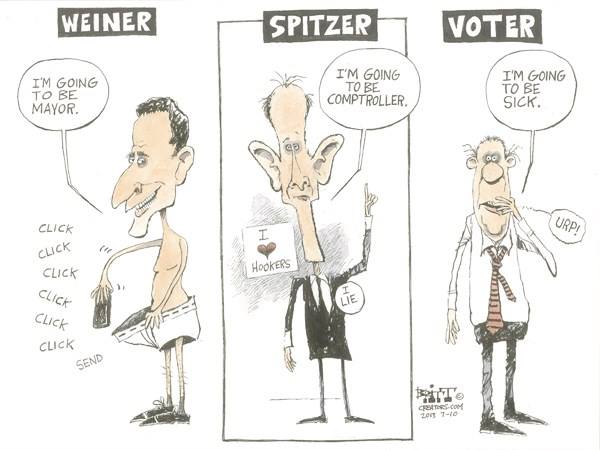 ---

Collins on Point
Business owners have a lot of questions about the healthcare law that the IRS can't answer.  Enforcement begins January 1, 2014, and Congressman Chris Collins asks the very questions that should have been resolved before this outrageous law was even passed.
Watch it here.
---
EMPower WNY: Celebrating Liberty's Light
Mark your calendar for August 24th, for a very special event at the Kenan Center in Lockport.  Come out and enjoy a day of fun, music, free food and laughter as we end the summer with a bang!  Just relax and enjoy the company of your fellow reformers and some very special guests, to be posted here soon..
Stay engaged!
~ TEANewYork