Victory!!
Carl Paladino won his race for the City of Buffalo School Board with 80% of the vote, along with three reform candidates, including James Sampson, Jay McCarthy and Theresa Harris.  Now it's time to defeat BTF President Phil Rumore with Challenger Marc Bruno….



---
VOTE!!
The Amherst Budget vote on the proposed increase of 8.9%, is May 21st, which is a $170 million dollar budget for the year.  Please encourage everyone you can to vote NO.



---
Help needed!!
Please help Amy Deull of the Niagara Patriots distribute literature to win a seat on the Wheatfield School Board.  We walk Saturday, the vote is Tuesday.  Info here.
---
Benghazi Blowup
This 12 minute video of Judge Jeanne Pirro blasting the Hillary and the Obama Administration over Benghazi is well worth your time.
---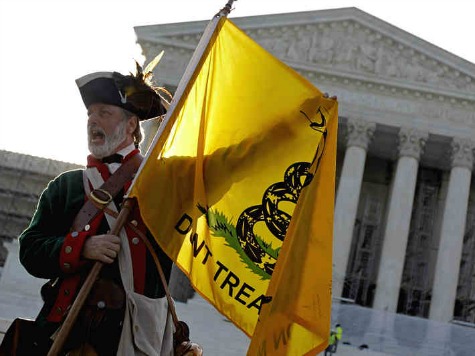 IRS Targets Tea Party
Well we knew it was happening, but now the IRS has admitted targeting Tea Party and Patriot groups in the run-up to the 2012 elections — and Congressman Chris Collins is demanding an apology from the Obama Administration.  It's nice to know he's got our back.  Read it here and watch Collins and Rus Thompson tag team each other here.
Now House Majority Whip Kevin McCarthy (R-CA) is insisting "We Will Investigate' IRS, Benghazi and the AP Scandals."
FYI, a few years ago, a friend told us his organization had to be careful not to engage in any political activity, so as not to jeopardize his 501C3 status.   So TEA New York never applied, for obvious reasons!
---
Gear Up
for the Spring 2nd Amendment Freedom Rally on June 11th, in Albany's West Park, from noon til 2pm.
Hosted by Carl Paladino.
See more 2nd Amendment events here
---
Justice being served..
Abortionist Kermit Gosnell Found Guilty on Three First-Degree Murder Charges, and may face the death penalty.
Read it here, on Breitbart.
---
EVENTS
Tri-County TEA Party meeting,
Buffalo 912 meeting,
10 Million Gun Owner March on DC
and many more events on the TEA New York and  2nd Amendment Meetups.
---
$
Lots more good junk at The Financial Guys Facebook page, with Glen Wiggle and Mike Lomas.   Like it here.
Stay engaged —
TEA New York