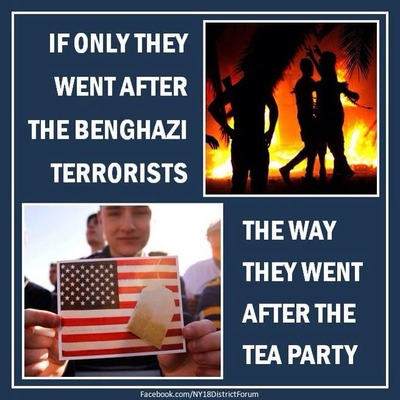 IRS Testimony
Acting Agency Commissioner Steven Miller says it's not Tea Party conservatives that are the victims here, it's the IRS employees that face the "stigma of corruption."  Unbelievable.  Read it here.
---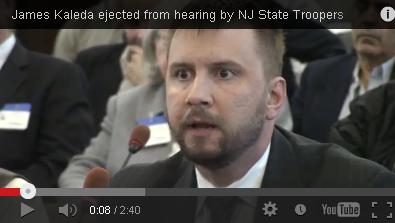 Can't Handle the Truth
This is what we are up against.  This guy making great points in the NJ senate hearings, on 2nd Amendment infringements.  He is told not to yell?  He isn't yelling.  He is then ejected using who?  Looks like the State Police, the governor's personal hit men.  None of this bodes well for State Police.  They have to start standing up for our RIGHTS!
Check out the video here.
---
Are we seeing a pattern here?
EPA waives fee requests for friendly groups, denies conservative groups.
Read it here.
---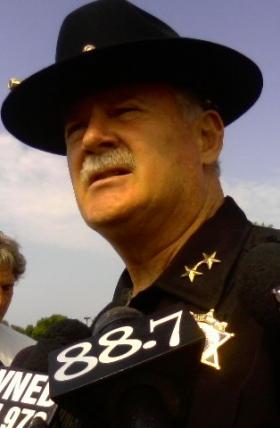 Best Sheriff this side o' the Pecos
Listen to this audio of Sheriff Howard on WBEN with Sandy Beach, paraphrasing lawless Albany legislators, who are telling us to "SIT DOWN AND SHUT UP" when it comes to the unconstitutional SAFE Act.   Our idiot Assemblyman Sean Ryan, who backs the UnSAFE Act, is suggesting Howard is opposed because of domestic violence provisions that were included.  WHAT, DOES HE THINK WE'RE STUPID?  Meanwhile, the Sheriff's Democrat opponents in the November election are MUM on the matter, only concerned about getting the Democrat Party endorsement.  Shees.
---
Heavy Hitters
JOIN US!!
Come and meet Sheriff Howard, up close and personal, with Rus Thompson, Steve Aldstadt and David Bellavia at the
Erie/Niagara County UnSAFE Act Forum
Shannon Pub
2250 Niagara Falls Boulevard
Monday, June 3rd at 6:30 pm.
There is no charge, but please bring a few extra dollars — we'll be passing the hat to help the group FREE bring Sheriff Richard Mack to town.   Food and refreshments are available for purchase.  Don't forget to thank the Host with the Most, Kevin Townsell.  You might remember him from a part he played in Pirates of the Caribbean.  (Tee-hee!):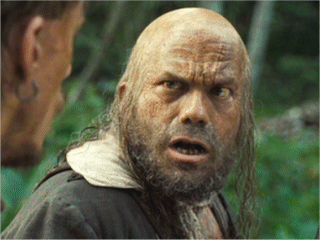 Info, map and RSVP please, on Meetup,  or Facebook.  Thank you!
---
EVENTS
Many events coming up, including the Rally to Repeal the NY SAFE Act: ALBANY!, the 10 Million Gun Owner March On D.C., the Spring 2nd Amendment Freedom Rally, the Erie/Niagara County UnSAFE Act Forum, the 9/12, Cattaraugus and Tri-County TEA meetings and many others.  See the calendar here on TEA New York's Meetup, or the event lineup with the 2nd Amendment Coalition of WNY.
---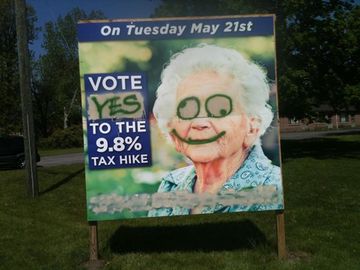 No Respect for Seniors
Amherst and Clarence are facing a 9.8% tax hike unless YOU get out there and vote NO on the school budget, this Tuesday, May 21st.  This from Ellie:  "The sad part is that 75% of the budget goes to wages, pensions, and healthcare. The administration pays NOTHING toward their healthcare….and they claim, 'This is for the children's sake.'  BULL…T!!!"
Keep your boots on boys, we've got work to do!
TEA New York