"An unlimited power to tax involves, necessarily, a power to destroy;
because there is a limit beyond which no institution
and no property can bear taxation."
~John Marshall
Time to Get in Gear
Mike Madigan and Chris Collins are true reformers who can change the face of Western New York — out of the hands of Obama tools Brian "Let's pass another trillion dollar spending spree" Higgins and Kathy "We don't look to the Constitution when passing laws" Hochul.  We need to do all we can to help win these Congressional seats.
Volunteers are needed for the Madigan Campaign — Call 716.783.2872 or contact info@mikemadiganforcongress.com.
The Erie County Patriot Meeting that was being held at the Grand Island Library the 2nd Monday of every month IS NOW MEETING at Madigan Campaign HQ — info here.
Also, THIS IS THE LAST NIGHT to get petitions for Johnny Destino, opposing NYS Senator George Maziarz, who voted to raise our taxes, and voted to send $500 million we were overcharged on utilities into the black hole of Albany's General Fund.   Any and all registered Republicans, Conservatives and Notaries are needed NOW.  
http://mikemadiganforcongress.com/
http://collinsforcongress.com/
http://johnnydestino.com/
---
George Washington I am
Written by Western New Yorker Bob Clark, and newest member of TEANewYork~!  See video here.
---
Defund Obamcare
Sign the Citizen Petition To Repeal And Fully Defund ObamaCare
IMPORTANT: An Emergency Vote in the House to Repeal ObamaCare has now been scheduled for July 11 (WEDNESDAY). Grassfire will be delivering petitions to the House prior to that vote. Please sign today to be included in that delivery
---


Welfare Bill in Disguise
Oppose a Massive Welfare Bill.  The US Senate has already passed the trillion dollar spending package called Farm Bill (S3240), and the House is now considering it — and will pass it, unless they hear from enough of us.  Go here.
---


Firearms Sovereignty
Hillary has already committed to the UN Small Arms Treaty calling for "consensus" in order to "avoid loopholes" which no doubt includes our Second Amendment.  Please sign your Firearms Sovereignty Survey and put yourself squarely on the record AGAINST ratification of the UN's Small Arms Treaty.
Check out Buffalo 912's showing of "UN Me," an exposé on the UN, which "enables evil and sows global chaos." — Tuesday, July 17th at the Gateway Building.  Info here.
---
Intervention Badly Needed
Our Forefathers knew such a day was coming and left behind an ingenious gift for Americans to use as a last resort.  Townhall.com, Wall Street Daily and SaveCongressFromItself.org are calling it "The Framers' Secret Resolution."  If someone could check into it and report back if it is a worthwhile idea, it would be greatly appreciated.  Just email Jul at infoteany@gmail.com.
Save Congress From Itself: The Framers' Secret Resolution
---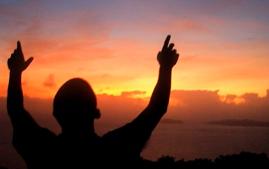 Important Prayer Meeting
Your word OH Lord declares that blessed is the nation whose God is the Lord. Psalm 33:12. The Lord God is the one whom we seek as we stand in proxy for all citizens of the United States Of America, in whom our forefathers sought the guidance of to help them in the formation of the Constitution.
Wednesday, July 11th at 7pm, at the Weyands.  Info here.
---
Da Blogs
Check out the following on the blogs:
(TNY & Albany's Insanity)
On And the Homeless GO Hungry, cities are passing ordinances that ban the feeding of the homeless.
From Laurie K:
We are having a Food Drive July 20-28 and we are looking for those people who will stand up and say I will not comply. There are several churches and business already signed up for our food drive by hosting a food bin or sponsoring a Food Pantry or Soup Kitchen. To find out who go to the 912 Meetup site or "LIKE" us — 912 Project Buffalo Facebook Page. We are looking for more.
---
Lawbreakers and the Zombie Collective
Some consider the National Defense Authorization Act to be the greatest threat to civil liberties Americans face, as it places domestic terror investigations and interrogations into the hands of the military, and which would open the door for trial-free, indefinite detention of anyone, including American citizens, so long as the government calls them terrorists.
THE MOST DISTURBING TALK I'VE EVER HEARD !!
Watch this stunning interview with an elderly gent, who is OK with Obama ignoring the Constitution and authorizing his murder for no particular reason, because he would probably have a good reason.
---
If you haven't heard much from us, it's because we have been heavily engaged in campaigns.  We strongly encourage you to do the same — and stay connected via meetings, Meetup, Facebook ~!
We hope to see you soon —
Website:  TEANewYork.com
Reply to:  infoTeaNY@gmail.com
Blog:  https://teanewyork.wordpress.com/
Meetup/Calendar:  http://www.meetup.com/TEA-New-York/
Facebook:  http://www.facebook.com/pages/Tea-New-York/
Twitter:  http://twitter.com/teanewyork