"There are more instances of the abridgment of the freedom of the people
by gradual and silent encroachments of those in power
than by violent and sudden usurpations."
~James Madison
---
Madigan on the Move
The opening of Madigan Campaign HQ on the 20th was a great success. Thank you to all who attended… Please let us know if you'd like to help with the campaign!
Media notice here.
Photos here.

#1 —  It's very important you send me your home address, so we can send you invitations, and for a future newsletter.  Please send it to Jul at info@teanewyork.com.  THIS IS A PRIVATE EMAIL ADDRESS, and your personal information will not be shared with anyone but us.
#2 — Help us get Mike elected!
Join us for food, friends and fun at
The Peppermill Restaurant
on Grand Island, corner of Grand Island Blvd. and Bedell Road
Tuesday, June 12th from 5 to 7 pm
Details here.
#3 — Include this on your emails:
I support Mike Madigan for NY's new 26th District www.MikeMadiganForCongress.com!
#4 — Like Mike on Facebook!  http://www.facebook.com/MikeMadiganForCongress
---
Primary June 26th
These are the FEDERAL office primaries, which is Congress and the US Senate.
Go here to find the Tea Party favored candidates, in blue.  Sorry if you missed an opportunity to meet Chris Collins and David Bellavia at the Niagara Patriot Meeting on the 21st, but you can check out their websites here:
http://collinsforcongress.com/
http://www.bellaviaforcongress.com/
The State office primaries (Senate, Assembly) are still in September.
---
On the Calendar:
2012 Committeeman Conference on June 2nd
Stand Up for Religious Freedom Rally on June 8th.
..and more: http://www.meetup.com/TEA-New-York/#calendar
*Please share any events that you know of — email Jul at infoteany@gmail.com
---

Witless in Wisconsin
Governor Scott Walker has been doing a phenomenal job eliminating the deficit in Wisconsin, without raising taxes and without massive layoffs of state workers. But now a small group of puny-brained, extremely well-funded special interests are forcing a Recall, and the election is this Tuesday, June 5th.  "They want to roll back the clock and take us back to the days of skyrocketing taxes, bloated budgets, and unchecked and unaccountable spending… This Recall is not just about Wisconsin, it is about the cause of reform across this country. It is about deciding what kind of country we are going to be for generations to come."
According to Ann Coulter, the Democrats are treating the Recall effort like the Normandy invasion, while the Republicans are sitting back, complacently citing polls that show Walker with a slight lead.
You can help him compete with the tens of millions of dollars being spent to defeat him.  Go here.
Here's how to help without donating:
You can help Scott Walker here in NY!
-From Judy Pep, CSA, NY NY
---



Stand With Joe
Please SIGN THE PETITION to show you Stand With Sheriff Joe Arpaio, and AGAINST the political witchhunt of Obama's Department of Justice. This Administration and its open-borders allies La Raza, MALDEF and the ACLU, will stop at nothing to try and destroy the most prominent national symbol in the fight against illegal immigration. Sheriff Joe will not back down.
---


LOST Senate
Insist Republican Senators Uphold American Values and Interests by OPPOSING LOST ( the Law of the Sea Treaty)
ISSUE:  This treaty is designed to get  more money from the U.S. to fund Left-wing globalist projects which are rarely in the interest of the United States. The proposed treaty also nibbles away at U.S. sovereignty which now extends to the outer edge of the Continental shelf.  Potential revenues from mining resources in the seabed may run to trillions of dollars. Why should we give control of this area, important to us for both financial and security reasons, to the United Nations, the vast majority of whose members are openly hostile to us and to our interests?
ACTION: Today's passion to action focuses on those Senators who have not signed the letter from Senator Inhofe to Majority Leader Harry Reid, declaring their opposition to the LOST Treaty.  We are demanding that they sign immediately.  Start calling now and don't stop until they do.  Go team: let's melt the phone lines to our senators' offices.
GO HERE.
(From Tea Party Patriots)
---
Petitions
Petition Opposing Obama's New Fast-Track Amnesty Waivers
The Obama Administration has once again created a "backdoor" amnesty that allows illegal immigrants to gain a "Provisional Unlawful Presence Waiver" that puts them on a fast track to legal status.
Tell Congress and the Department of Justice that You Support Voter ID Laws
Any many more…. http://www.grassfire.com/petitions.asp
---
Test of Fire
This November, will you vote the values that will stand the test of fire?  The time has come for all people of faith to stand.  Great ad by the Catholic Church on YouTube.  Please share it with your family and friends.
---
Christian messages
banned in Buffalo
Big Brother cops threaten arrests 'by their orders.'
---
Nanny Bloomberg is at it again.
New York Plans to Ban Sale of Big Sizes of Sugary Drinks
---
Cons in Congress
It appears Congress has been complicit in propping up an unconstitutional president, in order to end American supremacy in the world and usher in a new era of global Marxism.  Evidence here.
---
Obama Drama
Here are 79 examples of Barack Obama's corruption, lying, lawbreaking, and cronyism.
Obama Gives Medal of Freedom to Justice Who Called
Partial-Birth Abortion Exercise of 'Liberty'
Read it here.
"Hope and Change"…Still? Looking Back at 4 Years of "Change"
Share Obama's "success" at achieving his dream of Hope and Change:
Obama insults Poland
While awarding the Presidential Medal of Freedom to a Polish resistance fighter Obama caused an uproar in Poland by referring to a Nazi death camp as "a Polish death camp."
---
Other blog items:
Republicans: Black America's True Friend
By Lloyd Marcus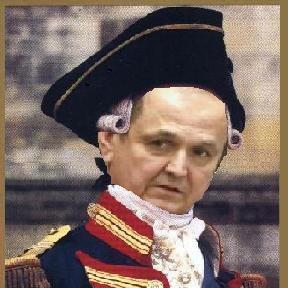 Carl Paladino Endorses Johnny Destino for State Senate, 62nd District against George Maziarz
A Memorial Day Thought
by Karen Bisso, Tea Party candidate for the 115th Assembly
Erie and Niagara area loses 3.4 people per day
Buffalo's 1812 Tomb Of Unknowns Gets A New Marker
In our own back yard the War of 1812. Some 300 soldiers died at the Flint Hill camp during the winter of 1812-13 and their bodies were buried in a mass grave.
************************
Hope to see you soon!
Website:  TEANewYork.com
Reply to:  infoteany@gmail.com
Blog:  https://teanewyork.wordpress.com/
Meetup/Calendar:  http://www.meetup.com/TEA-New-York/
Facebook:  http://www.facebook.com/pages/Tea-New-York/
Twitter:  http://twitter.com/teanewyork
Googlegroup Discussion Forum: groups.google.com/group/teanewyork/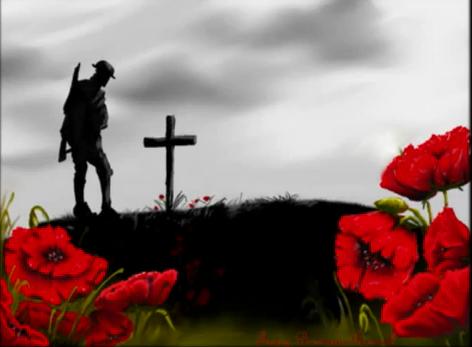 You are loved
In memory of our nation's war dead, who made the ultimate sacrifice.
Greater love has no man than this, that a man lay down his life for his friends.
                                                                                                   -John 15:13